The International House Board of Trustees is a dedicated governing body comprised of distinguished members from the worlds of diplomacy, business, education, philanthropy and the arts. Trustees believe in the power of international understanding to promote peace across the world. By providing oversight and guidance, Trustees help shape policies supporting the long-term goals and mission of International House.
OFFICERS
---
Chair, Board of Trustees: Frank G. Wisner, International Affairs Advisor, Squire Patton Boggs
Ambassador Frank G. Wisner's diplomatic career spans four decades and eight American presidents. He served as ambassador to Zambia, Egypt, the Philippines, and India during his extensive career in the State Department. Additionally, he served as Under Secretary of Defense for Policy and as Under Secretary of State for International Security Affairs.
After graduating from Princeton University in 1961, Amb. Wisner joined the State Department as a Foreign Service officer. His first post was in Algiers immediately after it won independence from France. He then went to Vietnam, where he spent four years at the apex of the war. He worked as a senior diplomat in Tunisia and Bangladesh before returning to Washington as Director of Plans and Management in the Bureau of Public Affairs. He joined the President's Interagency Task Force on Indochina, the entity responsible for evacuating and settling nearly one million refugees, and served as its Deputy Director. Later, as Director of the Office of Southern African Affairs, Amb. Wisner worked closely with Secretary of State Henry Kissinger to launch negotiations with Zimbabwe and Namibia. Secretary of State Condoleezza Rice appointed Amb. Wisner as the nation's special representative to the Kosovo Status Talks in 2005, where he played a crucial role in negotiating Kosovo's independence.
In his current role, Amb. Wisner leverages his vast experience in the Middle East, India, Europe and Asia to assist the firm's domestic and international clients. He is also a member of the Board of Directors of the Squire Patton Boggs Foundation, which promotes the role of public service and pro bono work in the practice of law and the development of public policy.
---
Chair, Executive Committee: Peter M. O'Neill*
With an extensive background in social work and philanthropy, Peter M. O'Neill is active on the boards of a number of not-for-profit organizations and private companies. He presently chairs Room 2500 LLC and is a director and a member of the audit and compliance committee of Rockefeller Capital Management as well as a director of Meriwether Capital LLC, a private equity firm. Mr. O'Neill has also held a number of Rockefeller Family-related positions, which include serving on several committees of the Rockefeller Family Fund and the Rockefeller Brothers Fund, president of the Family Fund, chair of the Family Council, chair of the Fifth/Sixth Generation Association, and chair of the Room 5600 operating committee. He is also a trustee of Winrock International at Arlington, Virginia.
At International House, New York, Mr. O'Neill co-chairs the building design subcommittee and is a member of the governance committee and personnel practices committee. Mr. O'Neill holds an MSW from Columbia University, and was an adjunct associate professor at the Columbia University School of Social Work for 10 years. He also received a two-year postgraduate degree from the Ackerman Institute for the Family. Mr. O'Neill started his career as a therapist at the Boys and Girls Harbor in East Harlem, New York, where he held a variety of positions, including director of the Clinic's Training and Internship Program, and director of the Children's Clinic.
---
Secretary: Kenneth M. Kramer, JAMS Mediator & Arbitrator
Since joining JAMS, the world's largest private alternative dispute resolution provider, in 2010, Kenneth M. Kramer has served as an arbitrator and mediator in numerous complicated financial services, securities, mergers and acquisition, antitrust and commercial contract disputes. Prior to joining JAMS, Mr. Kramer spent nearly four decades in private practice at Shearman & Sterling and Cravath, Swaine & Moore, where he developed a reputation as a consummate securities, antitrust, and commercial litigation practitioner. As well as being a strong and passionate advocate for alternative dispute resolution, Mr. Kramer has been a member of the International House Board of Trustees for over 25 years.
---
Treasurer: Tom Hirschfeld, Writer & Investor
Tom Hirschfeld is a New York Times bestselling author who has written nonfiction books with over 1.5 million copies in print. From 2005 to 2016, Mr. Hirschfeld was Chief Operating Officer of Halcyon Asset Management, a New York investment firm. He was previously Managing Director at J. & W. Seligman, where he managed a $1 billion venture capital portfolio and served as Chief Operating Officer for Investments. His earlier positions include Partner at Patricof & Co. Ventures, Assistant to the Mayor of New York City, and Vice President in Corporate Finance at Salomon Brothers. Mr. Hirschfeld is currently Chair of the Finance Committee at International House and Co-Chair of the Harvard College Fund Executive Committee. He graduated magna cum laude in Classics from Harvard College and received a graduate degree in Economics and Politics from Balliol College, Oxford University, on a Marshall Scholarship.
---
Ex Officio: Calvin Sims, President & CEO, International House
VOTING TRUSTEES
---
Mona Aboelnaga Kanaan, Founder & Managing Partner, K-6 Investments
Born in Egypt, Mona Aboelnaga Kanaan is an experienced CEO, serial entrepreneur, investor and corporate director with a career spanning over 25 years. Ms. Aboelnaga Kanaan founded K6 Investments, a private firm in New York with investments in a wide array of industries including financial services, technology, consumer products and entertainment. K6 also advises companies as they expand into increasingly complex and interconnected global markets. Previously, she co-founded Proctor Investment Managers. After taking Proctor from start up to success, she sold the firm to the National Bank of Canada in 2006 and continued as President and CEO until 2013. A recognized expert in private equity, asset management, entrepreneurship and the Middle East, she serves on the Boards of international corporations and is a member of the Council on Foreign Relations, Women Corporate Directors and the National Association of Corporate Directors. Ms. Aboelnaga Kanaan earned a B.S. from the Wharton School of the University of Pennsylvania and an M.B.A. from Columbia Business School.
---
Kathleen Burns,* Philanthropist
Kathleen Burns is an International House Trustee Member who is a member of the the Executive Committee and Nominating Committee and a former co-chair of the Programs & Resident Life Committee. In addition to her extensive service to International House, Ms. Burns is a Golden Horseshoe Member of the Metropolitan Opera, a member of the Advisory Council of the Royal Society of Medicine Foundation, and a member of the New York Presbyterian Medical Center, having founded the "Light Up a Life" annual event benefiting the Pediatric Patient Care programs at New York-Presbyterian/Weill Cornell Medical Center. She is a graduate of the Chapin School and Bennett College.
---
Sharda Cherwoo, Independent Board Member, Retired EY Senior Partner, Digital Transformation Leader
Sharda Cherwoo is a strategic global thinker with the proven ability to ask insightful questions that spark new ways of thinking and innovating. As a C-suite leader, Ms. Cherwoo is recognized for her collaborative style and is skilled at influencing board members and senior leaders to expand innovative thinking and build relevance in a world of data and digital innovation. She has held CEO roles and has a legacy of creating enterprise value through building, starting and operating successful businesses. She has inspired market-leading business strategy, successfully led complex business and digital transformations, and provided practical business advice on existing, emerging and disruptive technologies. In January 2020, Ms. Cherwoo retired as a Senior Partner from Ernst & Young LLP (EY), a $36B+professional services firm operating in 150 countries. Her 37+ year career at EY began in the audit practice, and she has worked globally across the audit, tax, management consulting and transactions advisory (M&A) practices. She has advised Fortune 500, private equity companies, start-ups and has CEO, business & market leadership, intrapreneurial and operating experience.
---
Kevin Danehy, Global Head of Corporate Development, Brookfield ​
​Throughout his career, Kevin Danehy has cultivated, established and led relationships with clients, as well as participated actively in transactional, leadership and change management activities.​ He leads Brookfield's Global Corporate Development group, which works to grow its portfolio of assets under management in markets around the globe through various means, including direct transactions, M&A, JV's and strategic alliances.​ In 2013-14, Mr. Danehy served as Executive Chairman of Brookfield Global Relocation Services, working to help relocate over 80,000 clients' employees a year. He had overall responsibility for growth of the company, serving as primary lead with the company's board and leveraging the firm's extensive relationships.​ Mr. Danehy joined Brookfield in 2013 after nearly 30 years at CBRE, where he was an Executive Vice President and Leader in the Americas of Transaction Management in the Occupier Services/Brokerage line of service. Prior to this position, he was head of the company's Global Corporate Service line of service in the New York and Northeast regions. Mr. Danehy earned his BA from Colgate University and his MBA from New York University Stern School.
---
Andrew H. Darrell, Chief of Strategy, Global Energy & Finance, and NY Regional Director, Environmental Defense Fund (EDF)
In his dual roles at EDF, Andy Darrell develops solutions that combine policy change and private investment to deliver clean energy and minimize pollution in large cities in the US, Europe and internationally. Darrell also serves on New York City's Sustainability Advisory Board. Before joining EDF, Mr. Darrell was an associate at Davis Polk and Wardwell and founding executive director of two organizations mobilizing political and financial support for waterfront redevelopment for public space. In 2010, he was recognized by the Environmental Advocates of New York as Advocate of the Year. He is President and Board Chair of the Stiftung ProEvolution, based in Switzerland, which expands access to clean energy in developing countries and helps innovative projects in climate and education scale up through networks and marketing. Mr. Darrell holds a J.D. from the University of Virginia, an M.A. in Law and Diplomacy from the Fletcher School, and a B.S. (magna cum laude) from Georgetown University.
---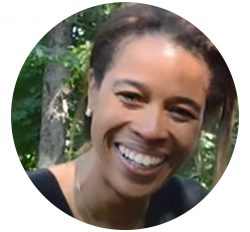 Kathleen A. Dill, Senior Vice President and Head of Communications, Advance
In her current role, Kathleen Dill is responsible for all aspects of communications for a private family-owned business that owns, operates and invests in assets spanning media, communications, technology and other promising growth sectors. Prior to this, Ms. Dill has held leadership positions at J.P. Morgan, where she was Executive Director of Corporate & Investment Bank Sales & Marketing in NY, and Lehman Brothers Europe, heading internal communications for 6000 employees in 17 offices across the region. At Lehman Brothers in NY, Ms. Dill was Head of Internal Communications, Mortgage Capital, for nine companies and 12 brands globally with significant focus on crisis communications. Also a former high school English teacher, Ms. Dill received her B.A. in English Literature at Colgate University. She serves on the Board of Millbrook School, is a Trustee Emerita at Colgate University, and is a member of the Museum of Modern Art's Friends of Education group as well as the Skowhegan Council at the Skowhegan School of Painting and Sculpture.
---
Paul D. Downs, Senior Partner, Hogan Lovells (ret)

Paul Downs has practiced international law for more than four decades, most recently as a partner at Hogan Lovells in New York, where he co-founded the Sovereign Investor Practice and initiated its annual Sovereign Investor Conference, held each year in New York City and attended by legal and investment professionals from sovereign wealth funds and similar sovereign investors. Mr. Downs has represented sovereign investors transacting in assets globally, has spoken and published on the topic and guest lectured at Columbia and New York University law schools. He served as President of the American Foreign Law Association and is a member of the Association of the Bar of the City of New York, the International Bar Association, and the American Bar Association. He is a current or past director of international companies and not-for-profit organizations, including International House, New York; The Council for the United States and Italy; and the China US Business Alliance. Mr. Downs is a graduate of Princeton University and Harvard Law School. He is fluent in Italian and conversant in Spanish.
---
Joan Gregory, Managing Director, Parkview International
Ms. Gregory holds a Master's degree in International Economics from Columbia University and a Bachelor's degree in French and Spanish Literature/Language from University College Dublin, Ireland.
---
Barbara G. Heyman
Born and based in Tulsa, Oklahoma, Barbara Heyman is a partner in an independent oil and gas company which has operations in seven states. She oversees a small team of investors in the energy and non-energy related spaces. Additionally, she is a college advisor and counselor at Booker T. Washington High School, a magnet school in Tulsa, Oklahoma. For the past several years, she has also maintained a private educational consulting business where she has helped students from New York, Italy, London, and Hong Kong. Ms. Heyman graduated from The University of Michigan with a Master's Degree in Supervision and Administration, and completed graduate work at Columbia University. She has been recognized as a "Best College Counselor" by Yale University and serves on the Boards of several arts and culture organizations.
---
Harvey Kipnis
Serving on the I-House Board since 2004, Harvey Kipnis brings more than 30 years of experience in marketing and communications to International House. He has held a variety of executive and client-service roles at iconic advertising agencies like Digitas, Ogilvy, and Geometry Global, and has led complex engagements for diverse global clients including AT&T, American Express, United Healthcare, MetLife, IBM, TD Ameritrade, Allstate, Pirelli, and Delta Airlines, among others. Currently, Mr. Kipnis also serves as non-executive director of Tea & Water, a global communications consultancy with locations in Brooklyn, London and Beijing and a mission to work for clients committed to making the world a better place. Mr. Kipnis holds an MS in Journalism from Columbia Graduate School of Journalism.
---
Jodi Leblanc, Vice President of Global Sales, The Americas, The Taj Group
Jodi Dell Leblanc is a 25+ year veteran of the luxury hospitality industry. Ms. Leblanc joined The Indian Hotels Company Limited (IHCL) as Director of Sales and currently serves as Vice President Global Sales -The Americas, representing 180 properties across 4 continents and 12 countries around the globe. She opened Taj's North American sales and marketing office in January 1999 and led the brand's growth across multiple segments–corporate, government and leisure markets–throughout North America. Ms. Leblanc launched Taj's key relationships with partners such as Virtuoso, American Express Platinum's Fine Hotels, and Resorts and Signature Hotels & Resorts. Prior to joining Taj, Ms. Leblanc worked in Paris for several years holding positions at Sofitel International, where she represented properties in France and Africa. She is a longstanding member of the Canada India Business Council, the US India Business Council, CII's India Business Forum and the US India Strategic Partnership Forum and is a former Associate Advisory Board Member to the United States Tour Operator Association. She was born in Savannah and raised in New England. She holds a B.S. in Marketing from the Fashion Institute of Technology in New York.
---
Bei Ling, Managing Director & Chief Administrative Officer of Human Resources, JPMorgan Chase
In her current role, Bei Ling is accountable for multiple global functions including compensation, benefits, employee service delivery, workforce technology, the central HR business partner team, HR regulatory affairs and control, workforce data and analytics, as well as employee communications. In addition to her CAO responsibilities, Bei is also the Head of Human Resources for Commercial Bank and leads the HR functions for the Firm's Global Corporate Centers in India and Philippines. She is one of the two executive sponsors of JPMorgan's Asian Executive Forum, which was formed in 2017 with over 200 senior managing directors to help further advance progress in diversity and inclusion. Ms. Ling graduated from Beijing University in China with a degree in Indian Civilization and spent two years teaching at Beijing University. She came to the United States in 1996. After completing the MBA program at Marshall School of Business at the University of Southern California in 2000, Bei held leadership positions at Merrill Lynch and PNC Financial Services, where she led various large-scale HR transformative initiatives, including the merger of PNC and National City and a complete redesign of the Bank's talent programs. In 2015, Ms. Ling was an honoree recipient of the Outstanding 50 Asians in Business.
---
J. Kevin McCarthy, Senior Executive Vice President and General Counsel, Bank of New York Mellon
Appointed to his current position in 2014, Kevin McCarthy heads BNY Mellon's global Legal Department, and also has overall responsibility for Government Affairs, the Corporate Secretarial function and Global Corporate Security. Prior to joining BNY Mellon, Kevin was General Counsel of Cowen Group, Inc., a diversified investment bank and financial services firm. From 2004 to 2007, he was a partner at Wilmer Hale, focused on securities and litigation matters. From 1996 to 2004, Kevin was at Credit Suisse First Boston in a variety of roles, most recently as Managing Director and Global Head of Litigation. Kevin began his legal career as an associate at Willkie Farr & Gallagher. In addition to his service, Mr. McCarthy is a member of the Board of Trustees of the National September 11 Memorial & Museum, The Legal Aid Society, Albany Law School of Union University, and the Cameron Kravitt Foundation. He is also the Chair of The Clearing House Association Board of Directors. Mr. McCarthy received a JD from Albany Law School of Union University and a BA from Siena College.
---
Brian H. Polovoy, Partner, Shearman & Sterling
Brian Polovoy is a partner in the Litigation practice of Shearman & Sterling LLP, where he has practiced for over 25 years. His practice involves a variety of complex commercial litigation for US and foreign clients, with particular emphasis on securities class actions and matters involving financial institutions, fraud allegations, and cross-border issues. Mr. Polovoy has been recognized in leading client publications, including The Legal 500, Benchmark Litigation, and Law360. He is a member of the firm's Conflicts & Ethics Committee and served on the firm's Practice Management Committee. Mr. Polovoy serves also on the Board of Directors of The Legal Aid Society and has an active pro bono practice, which includes his successful argument before New York's highest court on the right of a defendant to introduce expert testimony on the reliability of eyewitness identifications. Mr. Polovoy earned his JD at Georgetown University Law Center and his AB at Duke University.
---
Adam Quinton, Founder & CEO, Lucas Point Ventures
As the Founder/CEO of Lucas Point Ventures, Adam Quinton invests in and advises a number of early-stage companies with a focus on diverse founding teams. Mr. Quinton shares his insights on the startup space as an Adjunct Professor at Columbia University, School of International and Public Affairs (SIPA), where he is a member of the Management and Gender & Public Policy Faculties and is the Faculty Advisor for the SIPA "Women in Leadership" student group. He is the Chair of the North American Jury for the Cartier Women's Initiative, and has been a mentor for the 92Y "Women in Power" Program since its inception in 2016. A champion of innovation at International House, Mr. Quinton's service includes partnering with Residents on leadership initiatives and sitting on the Advisory Council for the I-House Women's International Leadership (WIL) program. Previously he was a Managing Director at Bank of America Merrill Lynch and head of Global Macro Research, leading a team of 175 professionals in 12 countries. Mr. Quinton holds a BA and MA in Natural Sciences from Cambridge University and an MBA from CASS Business School in London.
---
William D. Rueckert, President, Oyster Management Group
William Dodge Rueckert has been a trustee of International House since 1984 and is the former chairman of the Executive Committee. He is a descendent of Cleveland H. Dodge, an original founder of International House, and is the president of the Cleveland H. Dodge Foundation. Mr. Rueckert also serves as president of Oyster Management Group, LLC, an investment partnership specializing in community banking in Southport, Connecticut and is active in a number of finance, real estate, and biotechnology enterprises. His Board affiliations include Chairman of the Board of Trustees of Teachers College, Columbia University, the American University of Beirut (AUB) and Chairman of the YMCA Retirement Fund. Mr. Rueckert is a graduate of the University of New Hampshire.
---
Leah Rush Cann,* Research Analyst
Leah Rush Cann is the Founder and CEO of Leah Rush Cann Consulting, LLC, an oncology and cancer research consulting organization. Previously she was a Managing Director and Senior Biotechnology Analyst at Oppenheimer & Co. in the Life Sciences practice. She began her career as a research scientist with Memtec Corporation and moved to Wall Street in 1992, where she was a research analyst with Oppenheimer for nearly nine years. Ms. Cann was a healthcare analyst and portfolio manager for the Boston-based asset manager, Cadence Capital, and later the senior biotechnology analyst for Wachovia Securities. Twice recognized as an All-Star analyst by the Wall Street Journal. Ms. Cann received a BA in Art History and Chemistry and an MBA from Stetson University. She was a post-baccalaureate at the College of William and Mary and a post-graduate at Columbia University. She has served on the Board of Directors of MEI Pharma, Inc. and currently serves on the Advisory Board of the RNA Institute at Beth Israel Deaconess Medical Center's Cancer Center.
---
Roy J. Salamé
Roy J. Salamé was most recently Managing Director and Head of the Global Investment Opportunities Group (GIO) at J.P. Morgan Private Bank, where he managed over 100 investment advisors and credit professionals covering over 1,000 clients from 6 offices globally. Prior to this role, Mr. Salamé held leadership positions at Lehman Brothers, Goldman Sachs (14 years) and Citigroup (10+ years), with tenures in London and Bahrain. His career spans expertise in large commodity-based non-conventional banking and finance franchising, including Natural Resources and Metals Sales and Structuring efforts and various strategic energy risk management initiatives in Europe, the Middle East and Africa, Latin America. Mr. Salamé is Co-Chair of the Advisory Board for the JPMorgan Center for Commodities at University of Colorado, Denver. He also serves on the Board of B*CURED, a non-for-profit organization dedicated to funding cutting edge research to cure brain cancer. Mr. Salamé holds a Baccalaureate in Math and Science from the Lycee Chateaubriand in Rome, Italy; a BA in Economics "With Distinction," and an MBA in Finance and Investment, both from The George Washington University. Mr. Salamé lives in New York City with his wife Melissa.
---
Shubh Saumya,* Partner and Managing Director, Boston Consulting Group
In his current role, Shubh Saumya focuses on Capital Markets, Risk Management, and Financial Regulation. He leads key relationships with capital markets institutions, wealth managers, and financial regulators; and is responsible for the development of firm intellectual capital in topics like client centricity, digital markets, and organizational complexity. Mr. Saumya is amember of the New York Office's consultant development committee. He is a former VP in the Financial Services Practice at Booz Allen Hamilton and Managing VP President: Risk and Securities Industry Practices at First Manhattan Consulting Group, among other roles. He has authored and co-authored several capital markets and risk related perspectives. Mr. Saumya received his MBA in Finance and International Business from Columbia Business School and a degree in Electrical Engineering from the Indian Institute of Technology in New Delhi.
---
Lauren C. States, Technology Executive, Independent Director, Harvard Fellow
Lauren States is an experienced technology executive, having spent her career at IBM addressing complex business challenges in a broad variety of roles including technology, strategy, transformation, sales and talent development. Prior to her retirement, she was Vice President, Strategy and Transformation for IBM Software Group, responsible for the sales force strategy for the company's multibillion dollar software business. Previously, she was a leader in IBM's transformation to cloud computing, serving as Chief Technology Officer in corporate strategy. Currently, Ms. States serves as an independent director on the publicly held corporation boards of Clean Harbors,Inc. and Webster Financial Corporation. She also serves as a Director for Code Nation and as a Trustee for International House, NY and Mercy High School, Middletown, CT. She holds a BS in Economics from The Wharton School of the University of Pennsylvania and completed a Fellowship with Harvard University's Advanced Leadership Initiative, focused on improving the participation of women and minorities in the tech industry. Ms. States was inducted into the Women in Technology International, Women in Science and Technology Hall of Fame in 2014. Silicon Republic named her one of the 40 Women Leading Tech around the World in 2016. In 2017, Savoy Magazine listed her among the "2017 Most Influential Black Corporate Directors." In 2018, Ms. States received the Grace Hoadley Dodge Community Leadership Award from the YWCA of New York City.
---
Susan L. Stupin, Co-founder & Managing Director, The Prescott Group
Susan Stupin is Co-Founder and Managing Director of The Prescott Group, LLC, a NY-based real estate investment and asset management firm and operating partner active in the US and internationally (www.prescott-group.com). She serves on Prescott's Management, Operating, and Investment Committees. The firm invests in a variety of product sectors as well as real estate enterprises. Ms. Stupin has specialized expertise in the strategic planning and recapitalization of corporate net leased real estate as well as in the retail sector. She also structures and raises capital for real estate investments and entities formed or acquired by the firm. The firm also selectively provides advisory and investment banking services. Prior to co-founding Prescott, Susan was an executive at Goldman Sachs in the firm's real estate investment banking group. Ms. Stupin received an AB degree from Princeton University and an MBA from Harvard University. She is a longstanding member and leader of the global real estate industry organization, the Urban Land Institute, and is a member of WX New York Women Executives in Real Estate as well as the Women's Forum New York, and the International Women's Forum.
---
Karen E. Sutton, Executive Vice President, Chief Administrative Officer, Sotheby's
Karen Sutton joined Sotheby's in 1995 and has held a number of instrumental roles on the business development and operations side of the organization. As Chief Administrative Officer, Ms. Sutton has been managing and leading a complex construction renovation project at 1334 York Avenue. Prior to this, Ms. Sutton was responsible for the operations division of Sotheby's and also held leadership roles in Operations, Worldwide Marketing and Global Client Development. In addition to division management responsibilities, Ms. Sutton has been involved in several major initiatives and projects. Beginning in 1998, she was responsible for the expansion of the New York offices and oversaw all elements of the $150 million, 400,000 square foot renovation and new construction from the planning, phased construction, financial reporting and community relations – all of which had to be managed while maintaining "business as usual" at the premises. In 2016, Ms. Sutton took responsibility for critical strategic projects such as Sotheby's global real estate strategy.
---
Marianne Tesler
In addition to her service to International House since 2014, Marianne Tesler has been a Board member of Calida AG in Switzerland since 2006. She has held leadership roles in several international arts and fashion entities, including CEO of Art Partner, Inc., the leading agency for creative talent in the fashion industry, CEO and President of Rachel Roy, an American fashion design label. A native of France, Ms. Tesler also was CEO of luxury brand Givenchy and CEO of Nike France. She studied Economy and Political Sciences at Education Sciences Po, France's leading university in the social sciences.
---
Yuqiang Xiao, ICBC (Industrial and Commercial Bank of China)
Yuqiang Xiao is Chairman of ICBC US Management Committee, General Manager of ICBC New York Branch, the Chairman of ICBC (USA) NA and the Chairman of ICBC Financial Services LLC. He also held the title of senior economist of ICBC. Prior to these roles, Mr. Xiao had been serving as the General Manager of the ICBC Paris Branch, which soon after establishment became one of the most important foreign banks in France and was awarded Best Investor of Ile-de-France in 2011. During 2005-2010, Mr. Xiao worked for ICBC's Tokyo Branch. He was appointed Assistant General Manager of ICBC Tokyo Branch first and then promoted to Deputy General Manager in 2007. Mr. Xiao joined ICBC in early 90s, working for its Jilin Branch in China, during which he engaged mainly in international business and accumulated great experience in the banking industry, especially in the areas of credit, international trading and business development.
---
Ross C. Youngman,* CEO, Ausbil Investment Management
With more than 30 years of experience in the finance industry, Ross Youngman is CEO of Ausbil Investment Management, a leading Australian equities specialist with over A$12 billion assets under management. Established in 1997, Ausbil's core business is the management of Australian and global equities for major pension funds, institutional and individual investors. Ausbil is owned by its employees and New York Life Investment Management, which has more than US$500 billion in assets under management and a number of boutique affiliates including Mackay Shields, Candriam Investors Group and New York Life Real Estate. Prior to this Mr. Youngman was CEO of Five Oceans Management, an international funds management business he founded in 2005. He also held positions at Deutsche Asset Management and Bankers Trust, both in Australia and in New York. Mr. Youngman lived at International House while obtaining an MBA from Columbia Business School. He has a Bachelor of Commerce from the University of Tasmania, is also a Graduate of the Australian Institute of Company Directors, and has sat on several Australian Stock Exchange Listed company boards.
---
Fareed Zakaria, Author, Columnist, Host, CNN
Fareed Zakaria hosts "Fareed Zakaria GPS," an international and domestic affairs program on that airs Sundays on CNN/U.S. and around the world on CNN International. The forum is a television destination for global newsmakers, U.S. politicians, CEOs, and thought-leading authors and journalists. He is a columnist for The Washington Post and is the author of several books. Mr. Zakaria was editor of Newsweek International from 2000 to 2010 and a columnist for Newsweek. Prior to his tenure at Newsweek, Zakaria was managing editor of Foreign Affairs, a leading journal of international politics and economics from 1992 to 2010. He has served as an analyst for ABC News, a roundtable member of the ABC News political affairs program "This Week with George Stephanopoulos," and as the host of "Foreign Exchange with Fareed Zakaria" on PBS.Mr. Zakaria has won numerous awards and been named to various lists, including Foreign Policy magazine's list of "Top 100 Global Thinkers" and Newsweek magazine's "Power 50" list of the most influential political figures of 2010. In 1999, Esquire magazine named Zakaria as "One of the 21 Most Important People of the 21st Century."
---
*International House Alumni
HONORARY TRUSTEES
Henry A. Kissinger **
Daisy M. Soros*
**Former Chair
LIFE TRUSTEES
John R.H. Blum
Paul D. Carter
Patricia M. Cloherty*
Gordon W. Evans
Ruth W. Houghton
William S. Moody
Russell S. Reynolds, Jr.
Yves Robert
PAST CHAIRS
George W. Ball
Dwight D. Eisenhower
Gerald R. Ford
George C. Marshall
John J. McCloy
David Rockefeller
Henry L. Stimson
Paul A. Volcker
George W. Wickersham
Charles W. Yost
INTERNATIONAL TRUSTEES
John F. Crawford – At Large
Mark Eyskens* – Belgium
Phillip W. Henderson – Hong Kong
Nand Khemka* – India
Klaus P. Moessle* – Germany
Yuzaburo Mogi* – Japan
John Bing Sing Pek* – At Large
Timothy C. Purcell – At Large
Bien Kiat Tan* – Singapore
Kashif Zafar – United Kingdom
Karin Zinkann* – Germany